SEARCH FOR THIS ENTIRE WEBSITE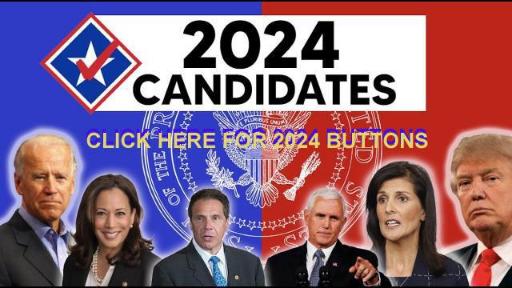 New 9-23-2023

CLICK HERE FOR 2024 THIRD PARTY BUTTONS
BARGAIN BUTTONS - ALL $2 EACH
GUARANTEED ORIGINALS--Click Here

Ron Wade - 2100 Lafayette Drive - Longview, Texas 75601
Phone 903-236-9615
We Accept Most Credit Cards Directly -- OR
By PayPal on our Shopping Cart
with Secure Check-out.


For Questions: ronwadebuttons@aol.com
125 Governor & Senate 2020 Buttons
Glossary of Political Collector Terms
What is a Cello. or Celluloid Button?
BUYING AND SELLING POLITICAL MEMORABILIA
Ron Wade is one of the leading collectors/dealers of political memorabilia in the nation. Contact him if you have items for sale or want to buy campaign buttons from any era--Lincoln to present. All items guaranteed original.
We Also Buy Political and Presidential Items
Single Items & Whole Collections--Just Information
OFFICIAL WHITE HOUSE SECRET SERVICE PINS & PATCHES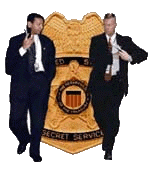 GEORGE H.W. BUSH 41 2 HUGE PAGES
WALTER MONDALE BUTTONS $4
GEORGE W. BUSH 43
JOHN MCCAIN BUTTONS $3
AL GORE BUTTONS $3
BILL CLINTON 3 HUGE PAGES
HILLARY CLINTON BUTTONS $3
HUGE COLLECTION OF 3-DIMENSIONAL PRESIDENTIAL & POLITICAL ITEMS
Anti-Bill Clinton 3-D Items for Sale
Pro-Bill Clinton 3-D Items for Sale
Jimmy Carter
3-D Items for Sale
JFK 3-D Items for Sale
LBJ and Goldwater 3-D Items for Sale
Reagan 3-D Items for Sale
Miscellaneous
3-D Items for Sale
George Bush
3-D Items for Sale
Texas 3-D Items for Sale
Richard Nixon & McGovern 3-D Items for Sale
Political campaign Nail Files & Combs
Political campaign Writing Pencils
Political campaign Keychains
Political Campaign Ballpoints
Presidential Signer Pens
Political Smaller Misc. 3D Items
Jimmy Carter Smaller 3D Items
License Plates Attachments
Political
Campaign Pocket Knives
Classic Campaign T-shirts
Political Campaign Baseball Caps
Political Postcards
Politica
l Campaign Sewing Thimbles
Matchcovers and Matchbooks
PRESIDENTIAL CAMPAIGN BUTTONS
OTHER PRESIDENTIAL CANDIDATE BUTTONS
PRESIDENTIAL WHITE HOUSE GIFTS
POSTERS
George Washington to Franklin Pierce and
Wm. Henry Harrison
Also-Ran Buttons (Presidential Candidates who were not
nominated)
Presidential Gift Playing Cards
Political Posters
Abraham Lincoln to McClellan
3rd Party Buttons
White House
Christmas Cards
Texas Posters
Ulysses Grant to Greeley

New Items 5-1-23
Harrison - Cleveland Blaine Garfield Weaver 3rd Party
PRESIDENTIAL CAMPAIGN OPONENTS BUTTONS
Presidential Inaugural Invitations& Inaugural memorabilia
Non-Political Advertising & Buttons
Late 1800's Presidents
Older Campaigns
Congressional Inaugural Invitations
1910-1912 Sweet Corporal Baseball Buttons
William McKinley
William Jennings Bryan 1896-1908
White House Matchbooks
1930s Cracker Jacks Baseball Buttons
Teddy Roosevelt
Alton Parker 1904
White House & Campaign Ballpoint Pens
1932 Orbit Baseball Buttons
William H. Taft
James Cox Pres.--Franklin D. Roosevelt for VP
Presidential Signer Pens
Chesterfield Cigarette 1910 Buttons
New Items 5-1-23
Woodrow Wilson
Charles Evans Hughes
Political Brochures-Paper Items
Sweet Caporal Cig. Silent Actress 1910 Buttons
Warren Harding
James Cox Pres.--Franklin D. Roosevelt for VP
Newly Listed 4 New Pages of Local Paper Items
Little Pinkies-Sweet Caporal Cig. 1896 Comic Sayings Buttons
Calvin Coolidge
Presidential Campaign Brochures-11 Pages
Early 1900 Red Rim Comic Sayings Buttons
Herbert Hoover
Al Smith 1932
Hassan Cigarette Buttons
Franklin D. Roosevelt 3 Pages
Alf Landon 1936
Newly Listed 4 New Pages of Local Paper Items
Hassan Pins
Page 2
Wendell Willkie 1940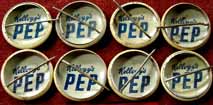 4
Big Pages of Willkie Anti-FDR Buttons
Postcards
Pep Cereal
Pins
Thomas Dewey 1944 1948
Kentucky Locals Paper Items
Pep Cereal
Pins--Military Squadron Set
Harry S. Truman
Indiana (2 Pages) Locals Paper Items
World War I & II Button
Dwight D. Eisenhower
Adlai Stevenson 1952-56
Pennsylvania Locals Paper Items
WWII Gen. Douglas MacArthur Buttons
Dwight D. Eisenhower Jewelry


BUMPER STICKERS
World War I & II Era Flag Buttons
John F. Kennedy
Presidential Bumper Stickers -- Now Only $2-$3 each
Sports of All Types Pinback Buttons
John F. Kennedy Christmas Card
Barry Goldwater 1964
Local Senate and Gov. Bumper Stickers by State 9 Pages
Presidential Button Sets
Lyndon B. Johnson 1964
New Items 6-16-23
Hubert Humphrey 1968
Texas Bumper Stickers
Early Button Sets, Native Americans, Explorers, Movie Stars 1900-1930's
New Items 6-16-23
George Wallace 1968
Autographs for Sale--Photos and Letters
Early Sets
- Pep Cereal Cartoon Buttons, Dogs, States, Warships, Royalty Pinbacks
New Items 6-16-23
Richard Nixon
Robert F. Kennedy 1968
U. S. Senators A to G
Ships - Planes - Fighter Groups -
People - Birds - Flag Buttons
Richard Nixon Newly Added Items
Robert Kennedy Memorial
U.S. Senators G to N
Badges - Medals
Nixon Jewelry Page
New Items 6-16-23
Eugene McCarthy 1972
U.S. Senators P to Z
Drinks - Household Products & Advertising Buttons
New Items 6-16-23
Anti-Nixon
New Items 6-16-23
George McGovern 1972
U.S. Governors
Automobile - Bicycle Advertising Buttons & State, Local Centennial Buttons
Bargain McGovern Brochures
Members of Congress
Bread & Things to Eat Advertising Buttons
Gerald Ford
Presidential Cabinet Members
Drinks & Household Products Advertising Pins
New Items 6-16-23
Jimmy Carter
Autographs of Presidents of the United States
Advertising Buttons for & Utilities, Meetings & Conventions, Misc. Advertising
Jimmy Carter Small Jewelry Etc
Autographs of U.S. Vice Presidents
Travel, Insurance, Agriculture Related & Entertainment Pins
Anti-Carter
Official White House Photos LBJ TO Bush
Cowboys - Western - Cartoon & Entertainers - & Guy Cigarette Pinback Buttons
New Items 6-16-23
Ronald Reagan 1976, 1980, 1984
Walter Mondale 1984
First of Four Pages of Presidential Inaugural Invitations from 1800's-George W. Bush


Early Community Fundraising & Organization Buttons
Reagan Jewelry
Very Rare Program Set to Ronald Reagan National Cathedral Funeral
Bend-Over Tabs
Santa - World's Fair & Festival Pinback Buttons
Anti-Reagan
Tabs-Presidential
C
ommunity Pinback Buttons
George Bush Sr
Michael Dukakis 1988
Tabs-State Local
Fraternal - Lodge & Foreign Badges & Buttons
George Bush 1989 Presidential Inauguration Memorabilia
Ross Perot 1992
Anti-George Bush Sr
Tabs-Newly Added
Ealy Church & Sunday School Buttons Page 1
Bill Clinton
Bob Dole 1996
White House
Christmas Cards
Early Church, Sunday School & Birthday Buttons Page 2
Anti-Bill Clinton
John McCain 2008
White House
Christmas Cards
State-Related Advertising & Disney, Playboy Pinback Buttons
Bill Clinton and Al Gore Gift Cufflinks & Watches
Hillary Clinton 2008
Texas Governor Senators Christmas Cards
Early School Pinback Buttons
Original Clinton Impeachment Ticket
Hillary Clinton 20
16
U.S. Senators, Congressmen, VIP Christmas Cards
Club Membership & Advertising Pinback Buttons & Miscellaneous Pins
George W. Bush 2000
Al Gore 1988 and 2004
Space Exploration Pinback Buttons
George W. Bush 2004
John Kerry 2004
Spanish Am.War Battleships
Anti-George W. Bush
Mitt Romney 20
12 Primary Campaign
Political & Inaugural Ribbons--Older Ribbons
Comic Buttons
Barack Obama 2008
Mitt Romney 2012 General Election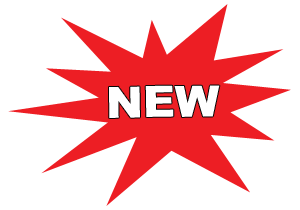 4 New Pages 7-1-23 Cause Buttons
Comical Items
Barack Obama 2008 Posters
Desert Storm Buttons
Cause Buttons
Comical Items Page 2
Barack Obama 2012
United Farm Labor Buttons
Pat Paulsen
3 Pages
Obama Inaugural 2009
Presidential Memorial Buttons and Memorabilia
Peace Sign Pins
Obama Inaugural 2013
Civil Rights
Donald Trump 2016
First Ladies Buttons
Martin Luther King
Donald Trump 2017 Inaugural
Big 6" x 9" Size Buttons
Gay and Lesbian Cause Buttons
Also-Ran Candidates for President
Bella Abzug
Spiro Agnew
Lamar Alexander
John Anderson
John Ashbrook
Reuben Askew
Howard Baker
Birch Bayh
Lloyd Bentsen
Joe Biden
Bill Bradley
Carol Moseley Braun
Jerry Brown
Pat Buchanan
James Buckley
William F. Buckley
Happy Chandler
Shirley Chisholm
Chris Christie
Frank Church
Wesley Clark
John Connally
Phil Crane
Alan Cranston
Ted Cruz
Mario Cuomo
Bob Dornan
David Duke
John Edwards
Orville Faubus
Steve Forbes
Dick Gephardt
Newt Gingrich
John Glenn
Phil Gramm
Dick Gregory-with Dr. Spock
Gary Hart
Vance Hartke
Tom Harkin
Averill Harriman
Fred Harris
Ernest Hollings
Mike Huckabee
Harold Hughes
Henry Jackson
sse Jackson
Barbara Jordan
Jacob Javits
John Kasich
Estes Kefauver
Jack Kemp
Ted Kennedy
Anti-Ted Kennedy
Bob Kerrey
Alan Keyes
Jeane Kirkpatrick
Dennis Kucinich
Robert (Bob) Lafollette
Joe Lieberman
John Lindsay
Dick Lugar
Lester Maddox
Norman Mailer NYC
Eugene McCarthy
Pete McCloskey
Wilbur Mills
Ed Muskie
Ralph Nader
Sam Nunn





Sarah Palin


Charles Percy
Colin Powell
Larry Pressler





Ross Perot
Condi Rice
Ann Richards
Pat Robertson
Nelson Rockefeller
Rick Santorum
George Romney
Mitt Romney 2008
Rick Santorum
Terry Sanford
John Schmitz
Patsy Schroeder
Bill Scranton
Al Sharpton
Sargent Shriver
Paul Simon
Arlen Specter
Dr. Benjamin Spock
H
arold Stassen
Robert A. Taft
Tom Tancredo
Fred Thompson
Strom Thurmond
Paul Tsongas
Morris Udall
Henry Wallace
Lowell Weicker
Douglas Wilder
Pete Wilson
Sam Yorty
Buttons for 2000 Third Party Candidates for President



Buttons for 2004 Candidates for President
2004 3rd Party Button

Buttons for 2008
Candidates
for President


Buttons for 2008
Third Party Candidates
for President




Buttons for 2012 Candidates
for President:

Buttons for 2012 Third Party Candidates:


Buttons for 2016 Candidates for President:
2000 Third Party Buttons
BRAUN CLARK HILLARY
DEAN EDWARDS GEPHARDT LIEBERMAN SHARPTON --
OTHER 2004 DEMOCRATIC CANDIDATES OTHER 2004 DEMOCRATIC ITEMS
2004 3rd Party Buttons

HILLARY CLINTON BUTTONS
JOE BIDEN- SAM BROWNBACK- WESLEY CLARK- STEPHEN COLBERT- CHRIS DODD- JOHN EDWARDS NEWT GINGRICH MIKE GRAVEL- RUDY GIULIANI MIKE HUCKABEE- JOHN KERRY DENNIS KUCINICH- RON PAUL BILL RICHARDSON- CONDI RICE- MITT ROMNEY- TOM TANCREDO- FRED THOMPSON -
TOM VILSACK
Bob Barr - Cynthia McKinney - Diane Templin - Ralph Nader- Earl Dodge Prohibition Donald Grundmann - Jesse Johnson -Alan Keyes - Mike Jingozian - Taylor Boyles Roger Calero- PSL Party Gloria LaRiva - 2008 Others
Michele Bachmann -
Herman Cain

-
Newt Gingrich -
Jon Huntsman -

Ron Paul -

Rick Perry -
Rick Santorum -

Stephen Colbert
-
2012 Third Party
Constitution Party

- Objectivist Party - Prohibition Party -
Libertarian Party
Party for Socialism & Lib. - Socialist Party -Green Party - David Duke -Am.Third Position Party
- Boston Tea Party -Justice Party -Independent Am. Party - Peace & Freedom Party -Roseanne Barr - Virgil Goode -Grass Roots Party -Nationalist Party - American Independent Party
CLINTON-KAINE
2016 BUTTONS
TRUMP-PENCE
2016 BUTTONS JEB BUSH - BEN CARSON TED CRUZ - JOE BIDEN - KASICH - LINCOLN CHAFEE - CHRIS CHRISTIE - CARLY FIORINO - LINDSEY GRAHAM - MIKE HUCKABY -
BOBBY JINDAL - MARTIN OMALLEY - RICK PERRY - RICK SANTORUM - JIM WEBB - RAND PAUL - MARCO RUBIO - BERNIE SANDERS - SCOTT WALKER
ELIZABETH WARREN
RE-ELECT GORE

2016 Third Party Candidates for President
Click Here - for 18 Third Parties

SPECIAL SET WHICH INCLUDES ONE BUTTON FROM EACH CAMPAIGN (DEMOCRATIC & REPUBLICAN) FROM 1952-2000

Presidential Brochures & Paper
19th Century
Franklin Roosevelt
Alf Landon
Wendell Willkie
John Kennedy 1 1960
John Kennedy 2 1960
LBJ - Goldwater '64
Nixon 1960-1968
Nixon 1972
Humphrey-Wallace '68
Reagan 1970 - 1984
Bush - George W. Bush
Clinton-
Also-Rans A-I
Also Rans G-K
Also Rans L-Z
3rd Party Paper

Autographs Letters
Autograph Cards
Earl Dodge Catalog - Another Great Political Memorabilia Dealer
This web site was designed by Ron Wade. All rights reserved.
© Ron Wade 2002-2023